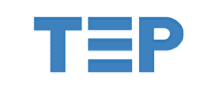 The TEP Energy GmbH was founded in 2008 by researchers of the Centre for Energy Policy and Economics (CEPE) of ETH Zurich and of Fraunhofer Institute for Systems and Innovation Research (ISI) in Karlsruhe. The aim of TEP Energy is to advise its clients on how to face the challenges arising from the megatrends of climate change, energy scarcity and structural changes in the energy sector. Implications are examined in each particular case, identifying specific risks to be hedged and revealing opportunities and potential benefits to be tapped. Hence the service proposition of TEP Energy covers client-specific problem recognition including analysis and research, strategy and policy design and ex-ante and ex-post evaluation, thus covering a large part of the customers' value chain. TEP Energy provides sound advice to its clients based on scientific evidence and thorough analysis.
Applied and empirically based research in the fields of technology analysis, economics and policy assessment (TEP) provides a sound basis for TEP Energy's methods, tools and advisory framework. Focus areas include energy demand and energy efficiency in the service sector, renewable energy, buildings and local energy planning in Switzerland and Europe. The main clients of TEP Energy are public authorities, research funds as well as companies and industry associations covering the energy, building and services sectors, both in Switzerland and elsewhere in Europe. Services are provided by making use of standardized tools and sophisticated methods which are individually adjusted and tailored to customer needs. Quantitative and econometric models, empirical and statistical methods, techno-economic analysis and policy design principles and implementation are part of these methods and tools. Competences of TEP Energy are based on long-term experience, model developments and project work of its founders and team members in the fields of economics, innovation and policy research in the energy, industry and real estate sectors.
Within the REFLEX-project, TEP Energy provides expertise in energy system modelling with a special focus on modelling prospective energy demand per scenario, preparing hourly electricity and heat load curves and devising learning curves for selected technologies. TEP will contribute the collection of needed data, conducting a Demand Site Management (DSM) survey and analyses the contribution of Demand Response (DR) to integration of renewables.